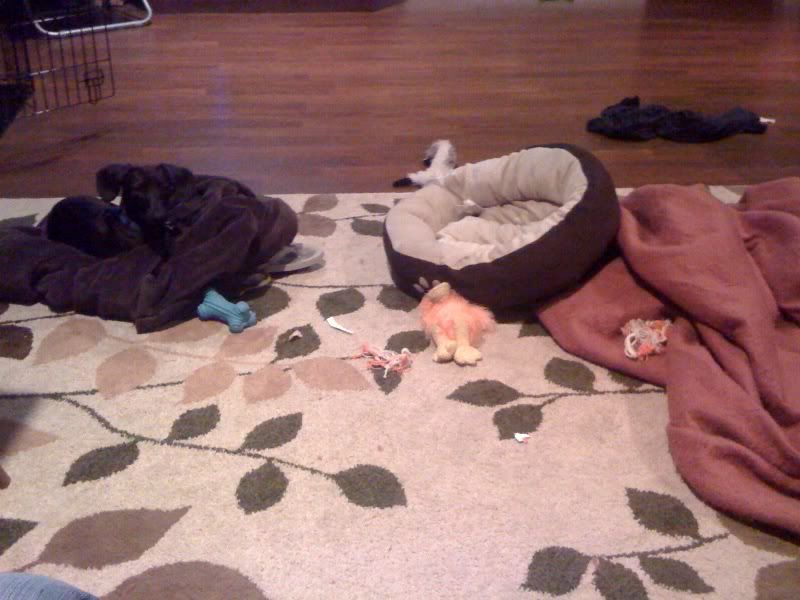 This is my living room. Less than 8 hours after I cleaned it up. And it looks like a few toddlers inhabit our home.
Every toy out of the toy chest. Every blanket out of the dog beds. And even a dog bed moved to a new location.
All from our sweet little nuisance of a pup named Stewart.