This past summer, my buddy, Jade, and I took a quick trip to Austin to take one of my bridesmaids' (Mary) her dress.
Our trip was full of adventure and fun.
With my professional driving skills, I managed to get there in 2 1/2 hours. All the while, laughing my way to a 6-pack. :)
Once we made our way to Mary's home, Jade was clued in on Mary and her cat.
All 3 of us made a LONG journey to Salt Lick BBQ. Because we supposedly heard this was the best BBQ in Austin. And it's not. And they do have an ATM on site...don't take the HUGE "CASH" sign
literally
.
This sign what caused our journey to be sooo long. I drove an hour to find a gas station/ATM/bank/something to give us CASH because I was determined to eat the BEST BBQ IN AUSTIN!
While in search of cash, I passed the most amazing thing ever...well, the most amazing thing if you are a Lucille Ball fan. Which I am. And after finding cash, I stopped back by.
It was a little eatery & bakery called...Lucy & Ethel's.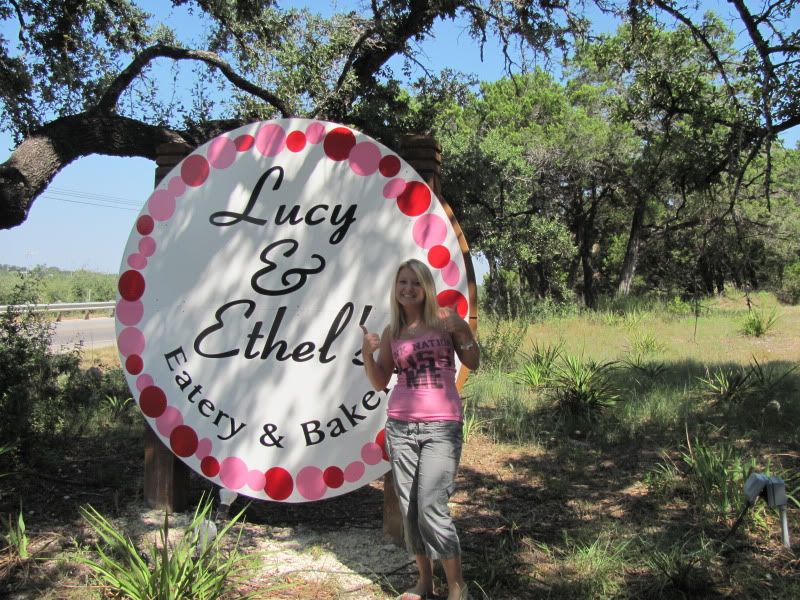 Where they served the most adorable WEDDING CUPCAKES!!!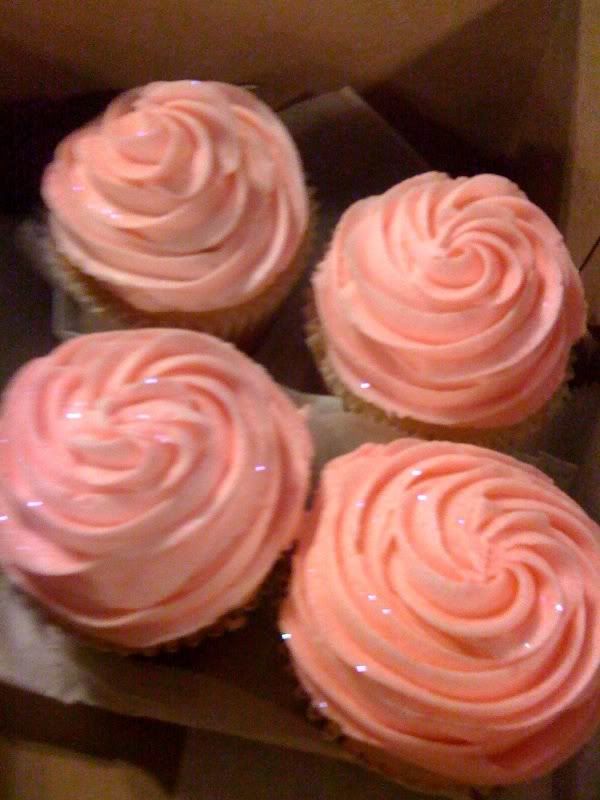 Yes, that's glitter!!!! :D
Now, this place is not in Austin. It is located at 16920 Ranch Road 12 in Wimberley, Texas.
Somehow, I managed to leave the city I traveled so far from home to.
But I will say it was totally worth it.
Aside from the fabulous cupcakes and amazing diner find, I, also, found the greatest travel partner (2nd to Mark Dean, of course).
Jade is what made the trip so worthwhile. And I'm so, so lucky that she's game for any of my hair-brained schemes. She's the Ethel to my Lucy. :)