Well, now that I have a real dining room set, it's time to start decorating - one of my favorite things to do.
So, I decided with all the red and aqua that I have in my kitchen and no real seperation between the kitchen and formal dining room, I want to stick with the same color scheme but use dark, more dramatic, formal versions of the colors.
And this is what I found.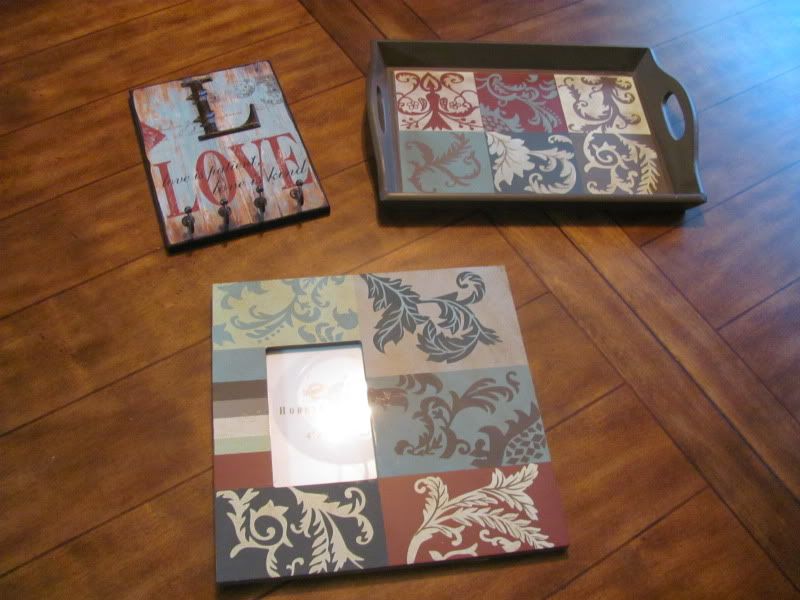 PERFECT! PERFECT! PERFECT!
Now, I'm thinking...instead of buying the buffet that coordinates with my dining set, I want to buy a used one a refinish it to match all this. This option should save my lots of money (but NO time) and let the option open for me to redesign it EVERYTIME I change the style of the room.
Two things I know for sure about doing this is:
1.) The buffet will be situated on the dark brown wall to the left.
This picture was taken as the tile was being laid in our house...disregard that mess. And I know the quality is the BEST but I think you can get the idea from this picture.








So, I have no idea what color(s) to paint the buffet (IF I HAVE ANY LUCK FINDING ONE...people seem to only get rid of ugly stuff). Any suggestions?