Since the weather was so nasty last week, then I got a cold from the nasty weather, my bigger projects have been put on hold.
So, a little recap, I picked up 2 window frames (one paned, one not) and 2 shutters.
Since I was stuck inside last week, I worked on one of the shutters and this is what I got done.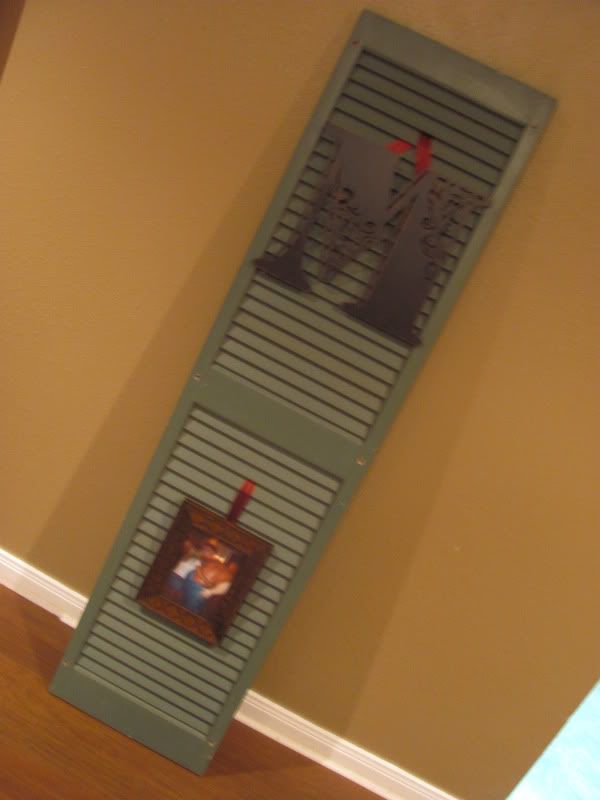 My walls are not that unattractive mustard color...that's a result of the lighting.
My walls are sauteed mushroom. :)
Everything else is at a stand still.
BUT...after leaving my mom's house Sunday, I spotted this in the back of my dad's truck.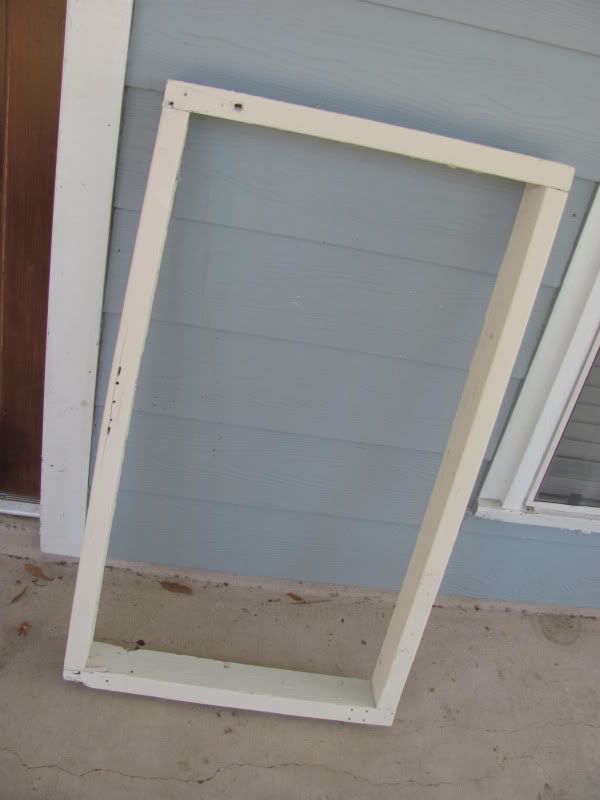 And it hit me! (Not the wood; an idea or 2)
I saw this on
LMM
(which linked to
this project
on
Rocky Bella
) a while back and once I saw this rectangle frame, the image of this came to me.
And this is it!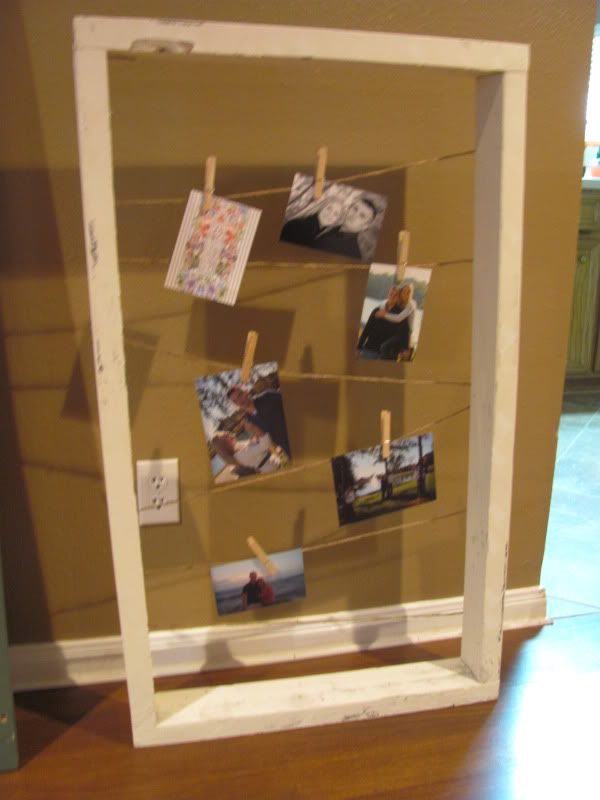 (Sauteed mushroom!)
I think I'll go back one day and maybe add lattice with some different kind of clips, just to change it up. But that's one day.